CTP(PVI)
Brand : EASTCHEM
Origin : China
Delivery time : One week
Supply capacity : 5000MT per annum
Purity : ≥98.0%
cas no. : 17796-82-6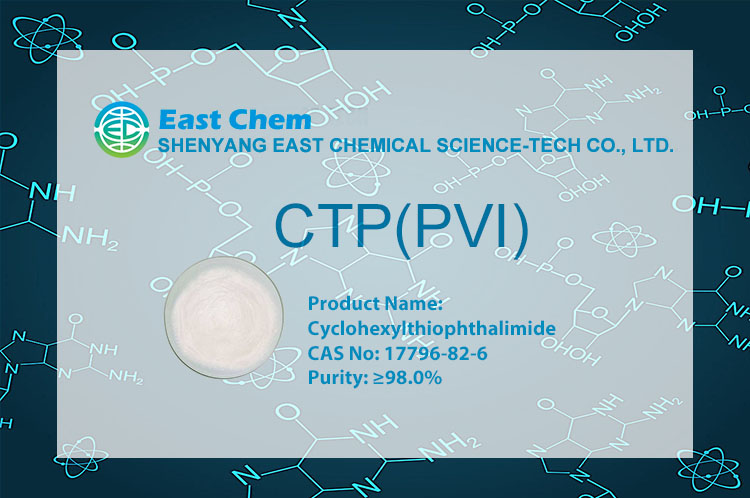 Soluble in acetone, benzene, methylbenzene, ethyl acetate, hot carbon tetrachloride, hot ethanol, slightly soluble in gasoline. Insoluble in kerosene and water.
Application
It is a high-efficiency sulfide inhibitors , apply to natural rubber SBR, BR, IIR, CR. EPM, EPDM, NBR, use sulfonamide and thiazoles accelerator' the sulfur vulcanization system. It will increase the processing security when add a little amount, it will help to accelerate the processing procedure of the rubber products, and it will save the material and power. And it also can improve the storage stability of the rubber material and invent the natural vulcanization when stores it. It has the regenerative restoration effect for the rubber material that has been highly heated or scorched.
Please feel free to give your inquiry in the form below. We will reply you in 24 hours.