Lithium Hydroxide
Brand : EASTCHEM
Origin : China
Delivery time : One week
Supply capacity : 5000MT per annum
Purity : ≥56.5%
cas no. : 1310-66-3
Lithium hydroxide is a reagent used to produce lithium stearate (mainly lithium12-hydroxy-stearate), which acts as thickener in the final grease formulation.Lithium greases are water resistant and additionally very resistant to high and low temperatures.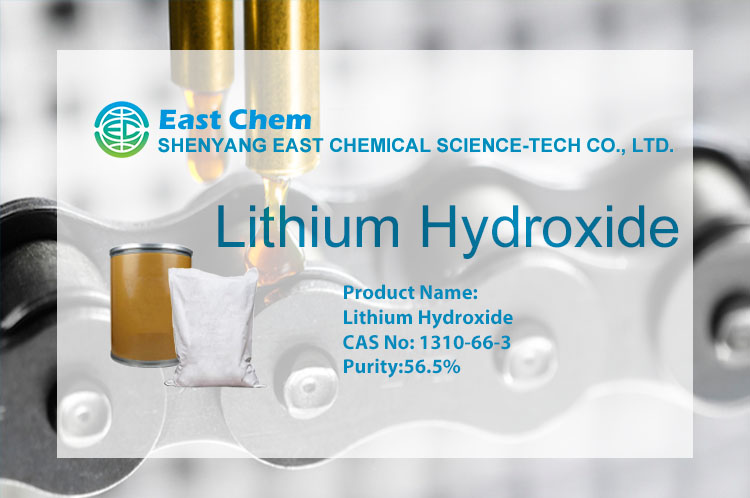 Product Name
Lithium Hydroxide
CAS No.
1310-66-3
Molecular Formula
LiOH·H2O
Molecular Weight
41.96 g·mol−1
Purity
≥56.5%
Na+K
≤ 0.02%
Ca
≤ 0.025%
Fe
≤ 0.0015%

Cl-
≤ 0.015%
CO32-
≤ 0.70%
SO42-
≤ 0.020%
HCI insoluble
≤ 0.005%
Water insoluble
≤ 0.010%
Storage
Keep container closed.
Store away from acids and water.

Packaging

25KGS/BAG

Applications

Grease,Resins,Coatings and Electronics.


Lithium hydroxide is mainly consumed in the production of lithium greases. A popular lithium grease thickener is Lithium 12-hydroxystearate, which produces a general-purpose lubricating grease due to its high resistance to water and usefulness at a range of temperatures.
Package
Galvanized iron drum (net weight :200 KG )
Painting iron drum (net weight :200 KG )
PE drum (net weight :200 KG )
IBC drum (net weight :1000 KG )
ISO Tank (net weight :20 MT )
All samples are packed with HDPE bottles (net weight :25 KG ,10 KG , 5 KG , 1 KG ,500 g ,250 g ,100 g )
1x20" FCL: 16Mt/ 200kg*80Drums, 1x20" ISO TANK: 20Mt.
IBC drum of 1000kg (N.W.),etc.
Related Products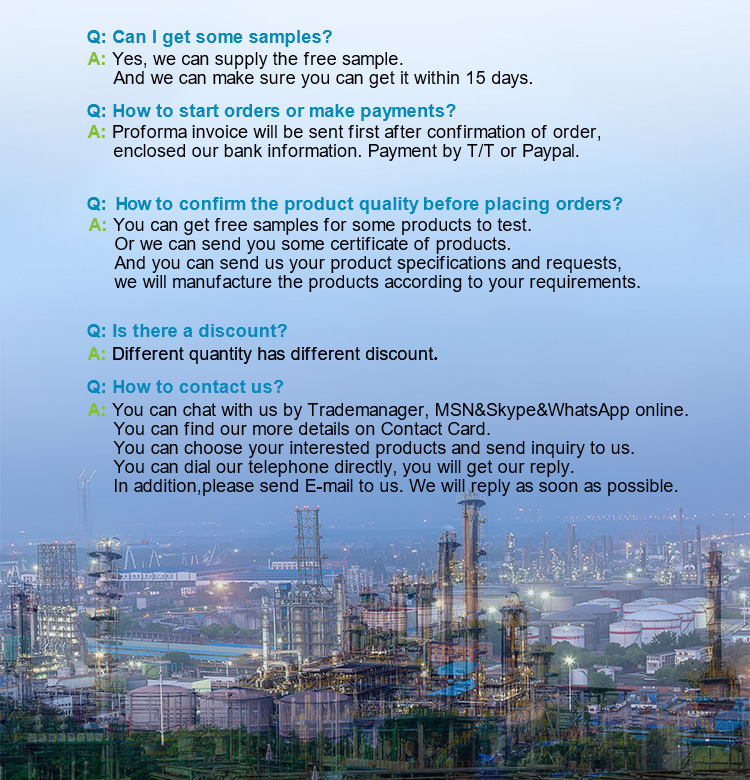 Please feel free to give your inquiry in the form below. We will reply you in 24 hours.