MBTS(DM)
Brand : EASTCHEM
Origin : China
Delivery time : One week
Supply capacity : 5000MT per annum
Purity : ≥98.0%
cas no. : 120-78-5
This product is a general-purpose accelerator for natural rubber, synthetic rubber and reclaimed rubber.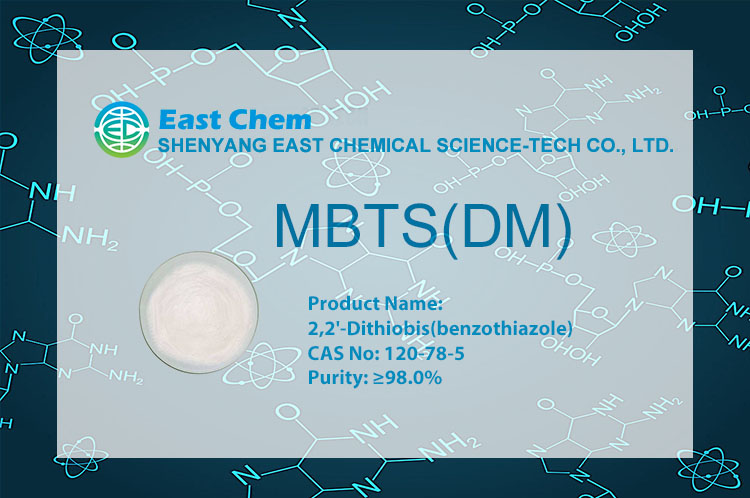 Rubber Accelerator MBTS is a little bitter taste. Specific gravity: 1.45-1.54. Soluble in chloroform, slightly soluble in benzene, ethyl alcohol and carbon tetrachloride, insoluble in gasoline, water and ethyl acetate, stable in storage.
Application
Rubber Accelerator MBTS gives flat, moderately fast cures in NR, IR, SBR, NBR, EPDM, IIR. Can be used alone as delayed action accelerator, normally with accelerators of guanidines & thiurams. Mainly used in manufacture of tires, tubes, shoes, rubber cloth and other technical rubber goods, especially those special-shaped products demanding high intensity. Exhibits better scorch safety than MBT, non-staining/ non-discoloring in light-color or colorfull stocks. However, because of the bitterness of the product after vulcanization, it is not recommended to apply it to beverage and food containers. This product can also be acted as a plasticiser/ retarder in CR.
Please feel free to give your inquiry in the form below. We will reply you in 24 hours.