Succinic Anhydride
Brand : EASTCHEM
Origin : China
Delivery time : One week
Supply capacity : 5000MT per annum
Purity : ≥99.5%
cas no. : 108-30-5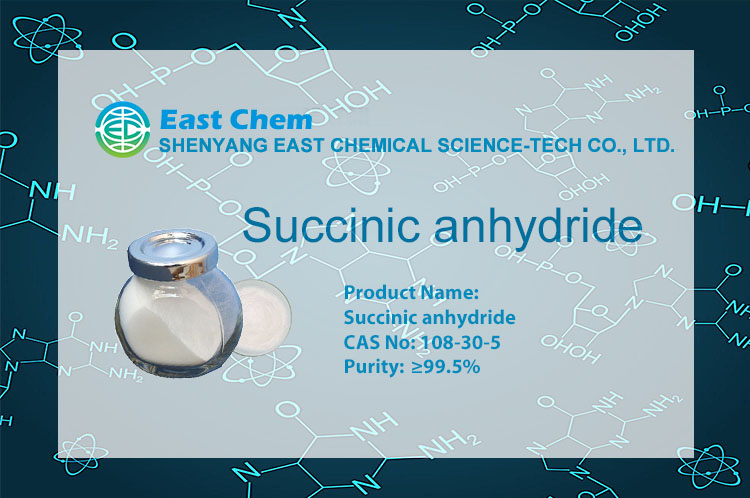 Product Name
Succinic anhydride
CAS No.
108-30-5
EINECS No.
203-570-0
Molecular Formula
C4H4O3
Molecular Weight
100.07 g·mol-1
Flash Point
147 °C (297 °F)
Density
1.23 g/cm3
Purity (%)
≥99.5
Succinic acid (%)
≤0.2

Appearance

White cystals
Storage

Stored in a well-ventilated place.
Keep container closed.


Succinic anhydride is a food processing aid that plays an important role in many ways:
Production of alkyd resins, ion exchange resins in the synthetic resin industry;
Preparation of glass fiber reinforced plastics in the plastics industry;
Plant growth regulators in the pesticide industry;
It also plays an important role in the synthesis of pharmaceutical esters.
Please feel free to give your inquiry in the form below. We will reply you in 24 hours.