Peak time for coal! The fossil fuel will decrease to 11% of gross generation by 2050.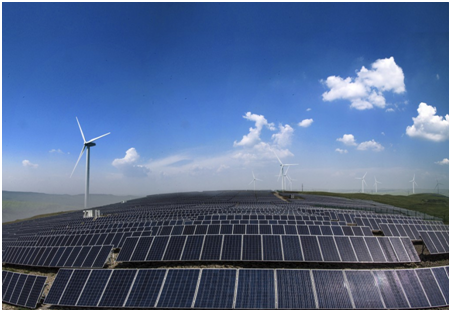 On 19th, June Bloomberg NEF released a report "Secular Outlook of New Energy Market in 2018". It indicates that the total generation of wind and photovoltaic (PV) power will be expected to cover 50% of the world's electricity by 2050 as the equipment of wind and PV is easier to operate and the cost of energy storage battery is decreasing. At the same time, the consumption of fossil fuel generation will decrease from 38% to 11%.
The report reveals that the per MWh price of Lithium battery has decreased by nearly 80% since 2010. With the rapid popularity of electric vehicles and the unprecedented development of energy storage technology, the cost of battery will accelerate to decline. The writer of the report demonstrates that the new investment that valued at $548bn will enter the field of battery energy storage. Two thirds of investment will be used for electricity generation and power grid and the rest one thirds will be on customers. It is in favor of regulating electricity of wind and PV power along with the invention of Lithium battery at a low price. Even if under the condition of no wind or no sunshine, the wind and PV power can still work which makes renewable energy demolish the share of electricity generation of coal, gas and nuclear power further.
The report predicts that the global PV installation will be increased 17 times by 2050, and the KWH cost of new PV power station will decrease 71%, whereupon the global electric passenger cars and buses will demand electricity of 3.461 trillion KWH that identifies with 9% of total global demand. It will become more flexible to charge for almost half of the electric vehicles at the particular time period when the renewable energy will make much power at the low price.
Please feel free to give your inquiry in the form below.
We will reply you in 24 hours.