Gamma-Butyrolactone
Brand : EASTCHEM
Origin : China
Delivery time : One week
Supply capacity : 5000MT per annum
γ-Butyrolactone is a non-toxic and transparent oily liquid and water is completely miscible, soluble in ethanol, ether, benzene and acetone, and can dissolve many organic and inorganic compounds. It is a solvent with high boiling point, strong solubility, good electrical properties and stability. Safe and easy to use.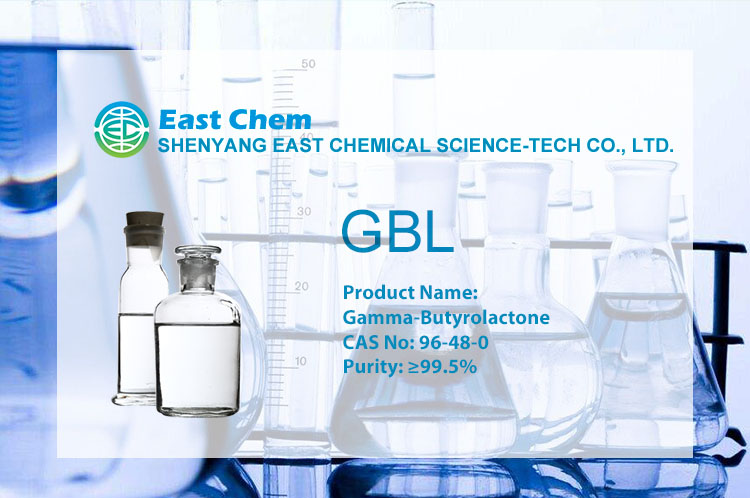 Product Name

Gamma-Butyrolactone

Other Names

GBL, Butyrolactone

CAS NO.

96-48-0

EINECS No.

202-509-5

Molecular Formula

C4H6O2

Molecular Weight

86.09 g·mol−1

Density

1.1286 g/mL

Flash Point

98 °C (208 °F)

Appearance

Colorless and clear liquid

Purity (%)

≥99.5

Moisture (%)

≤0.05

Color APHA

≤10

Package

200KGS in DRUM/22MT ISO TANK

Applications

1. Used in the synthesis of pyrrolidone series products.

2. Used in the manufacture of electrolyte and capacitor,etc.

3. Used in the manufacture of pharmaceutical & pesticide intermediates.


1,4-butyrolactone is widely used as a perfume and a pharmaceutical intermediate. It can be used in pyrrolidone, butyric acid, succinic acid, paint-removing syrup, etc. It is widely used in the synthesis of fine chemicals such as medicines and spices. It is also often used as a solvent for resins and is a highly safe/low toxicity environmentally friendly solvent.
GBL has widespread industrial uses . One significant use of GBL is as an intermediate in the manufacture of pyrrolidones, which are widely used industrial chemicals. A second significant use of GBL, because of its strong solvency properties, is in cleaning products such as circuit board cleaners in electronics, in paint strippers and as a component of nail polish removers. It is used as a solvent for polyacrylonitrile, cellulose acetate, methylacrylate polymers, and polystyrene. Other applications include the production of herbicides and pharmaceuticals, and is used as an intermediate in the synthesis of DL-methionine, piperidine, phenylbutyric acid and thiobutyric acid.
Package
Galvanized iron drum (net weight :200 KG )
Painting iron drum (net weight :200 KG )
PE drum (net weight :200 KG )
IBC drum (net weight :1000 KG )
ISO Tank (net weight :20 MT )
All samples are packed with HDPE bottles (net weight :25 KG ,10 KG , 5 KG , 1 KG ,500 g ,250 g ,100 g )
1x20" FCL: 16Mt/ 200kg*80Drums, 1x20" ISO TANK: 20Mt.
IBC drum of 1000kg (N.W.),etc.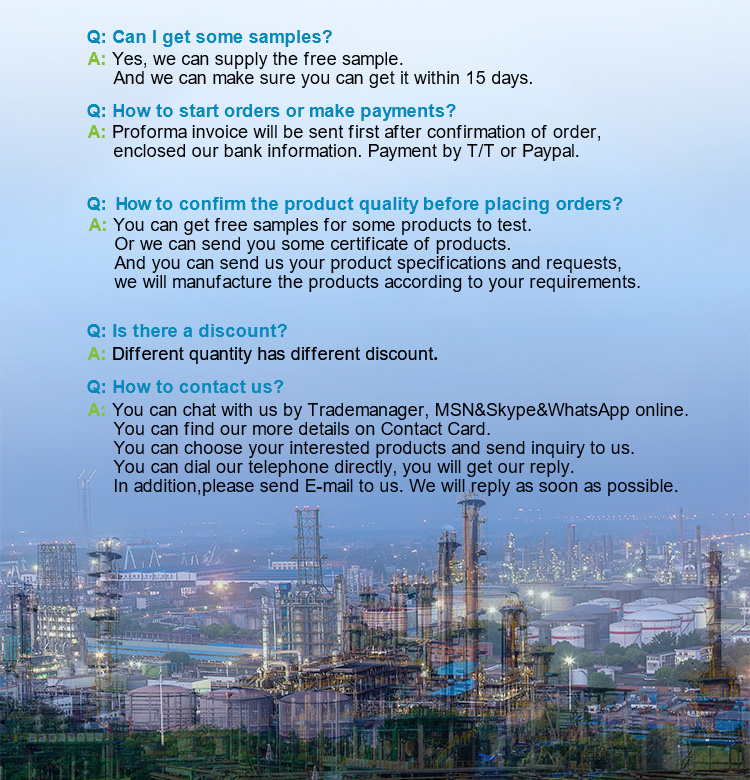 Please feel free to give your inquiry in the form below. We will reply you in 24 hours.