N-Methyl-Pyrrolidone
Brand : EASTCHEM
Origin : China
Delivery time : One week
Supply capacity : 5000MT per annum
Purity : ≥99.9%
cas no. : 872-50-4
N-methylpyrrolidone (NMP) is a polar aprotic solvent. It has low toxicity, high boiling point and outstanding solubility. Excellent selectivity and stability.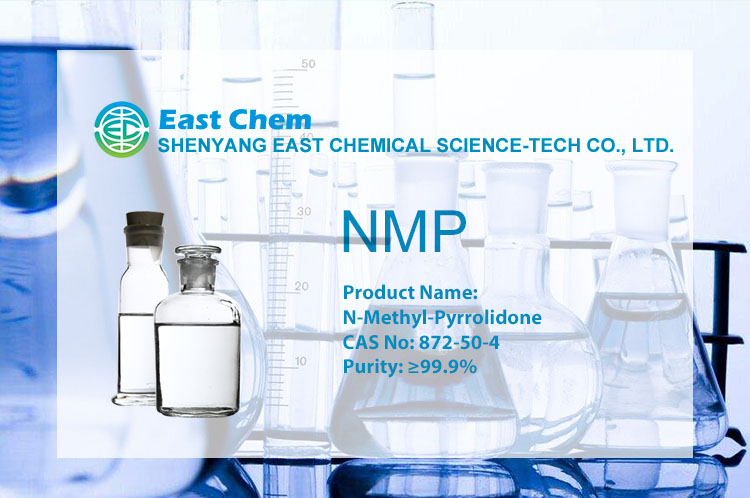 Product Name

N-Methyl-Pyrrolidone

Other Name

NMP,n-methyl-2-pyrrolidone,1-methyl-2-pyrrolidinone,n-methyl-pyrrolidone
CAS No.
872-50-4
EINECS No.
212-828-1

Molecular Formula
C5H9NO
Molecular Weight
99.13 g·mol-1
Flash Point
86°C(187 °F)
Color APHA
≤10
Purity (%)
≥99.9
Moisture (%)
≤0.03
Amines ppm
≤30
Appearance
Colorless and clear liquid
Applications

1.Used in lithium-ion battery industry;

2.Used in IC,LCD industry;
3.Used in macromolecular, pharmaceutical and pesticide

industry.

Storage

Store in a tightly closed container.

Store in a cool, dry place.

Keep away from sources of ignitio

NMP is used to recover certain hydrocarbons generated in the processing of petrochemicals, such as the recovery of 1,3-butadiene and acetylene.
It is used to absorb hydrogen sulfide from sour gas and hydrodesulfurization facilities. Due to its good solvency properties NMP is used to dissolve a wide range of polymers.
It is also used as a solvent for surface treatment of textiles, resins, and metal coated plastics or as a paint stripper. It is utilized as a solvent in the commercial preparation of polyphenylene sulfide.
In the pharmaceutical industry, N-methyl-2-pyrrolidone is used in the formulation for drugs by both oral and transdermal delivery routes.
It is also used heavily in lithium ion battery fabrication, as a solvent for electrode preparation, though there is much effort to replace it with solvents of less environmental concern, like water.
Package

Galvanized iron drum (net weight :200 KG )
Painting iron drum (net weight :200 KG )
PE drum (net weight :200 KG )
IBC drum (net weight :1000 KG )
ISO Tank (net weight :20 MT )
All samples are packed with HDPE bottles (net weight :25 KG ,10 KG , 5 KG , 1 KG ,500 g ,250 g ,100 g )
1x20" FCL: 16Mt/ 200kg*80Drums, 1x20" ISO TANK: 20Mt.
IBC drum of 1000kg (N.W.),etc.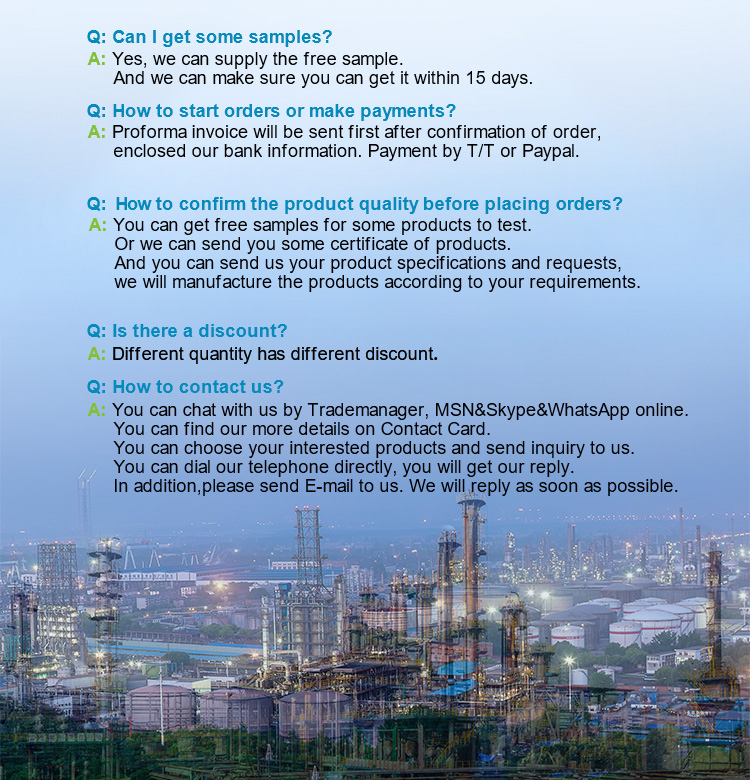 Please feel free to give your inquiry in the form below. We will reply you in 24 hours.