Tetrahydrofuran
Brand : EASTCHEM
Origin : China
Delivery time : One week
Supply capacity : 5000MT per annum
Purity : ≥99.9
cas no. : 109-99-9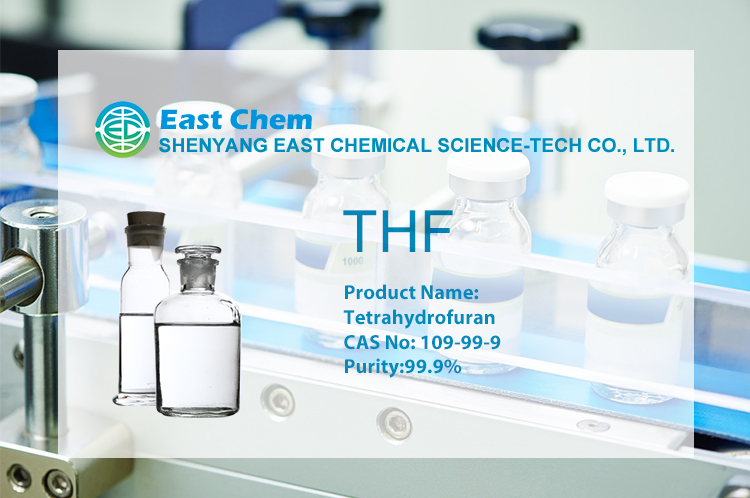 Product Name

Tetrahydrofuran


Other Name

THF

CAS No.
109-99-9
EINECS No.
203-726-8
Molecular Formula
C4H8O
Molecular Weight
72.11 g·mol−1
Flash Point
−14 °C (7 °F)
Hydrogen Peroxide Content(ug/g)
≤30
BHT Content(ug/g)
120±30
Color APHA
≤5
Purity (%)
≥99.9
Moisture (%)
≤0.01
Appearance
Colorless and clear liquid
Applications

1.Used in synthesis of PTMEG.

2.Used in the manufacture of pharmaceutical and pesticide intermediates




Storage

Store in a tightly closed container.

Store in a cool, dry place.

Keep away from sources of ignitio

Tetrahydrofuran is a solvent widely used in chemical synthesis and is generally used in the pharmaceutical field for use as a reaction solvent. Tetrahydrofuran is an excellent solvent and therefore has a wide range of applications. In some special reactions, such as the Grignard reaction, tetrahydrofuran is especially commonly used.
Tetrahydrofuran (THF) is an organic compound with the formula (CH2)4O. The compound is classified as heterocyclic compound, specifically a cyclic ether. It is a colorless, water-miscible organic liquid with low viscosity. It is mainly used as a precursor to polymers. Being polar and having a wide liquid range, THF is a versatile solvent.
Package
Galvanized iron drum (net weight :200 KG )
Painting iron drum (net weight :200 KG )
PE drum (net weight :200 KG )
IBC drum (net weight :1000 KG )
ISO Tank (net weight :20 MT )
All samples are packed with HDPE bottles (net weight :25 KG ,10 KG , 5 KG , 1 KG ,500 g ,250 g ,100 g )
1x20" FCL: 16Mt/ 200kg*80Drums, 1x20" ISO TANK: 20Mt.
IBC drum of 1000kg (N.W.),etc.
Related Products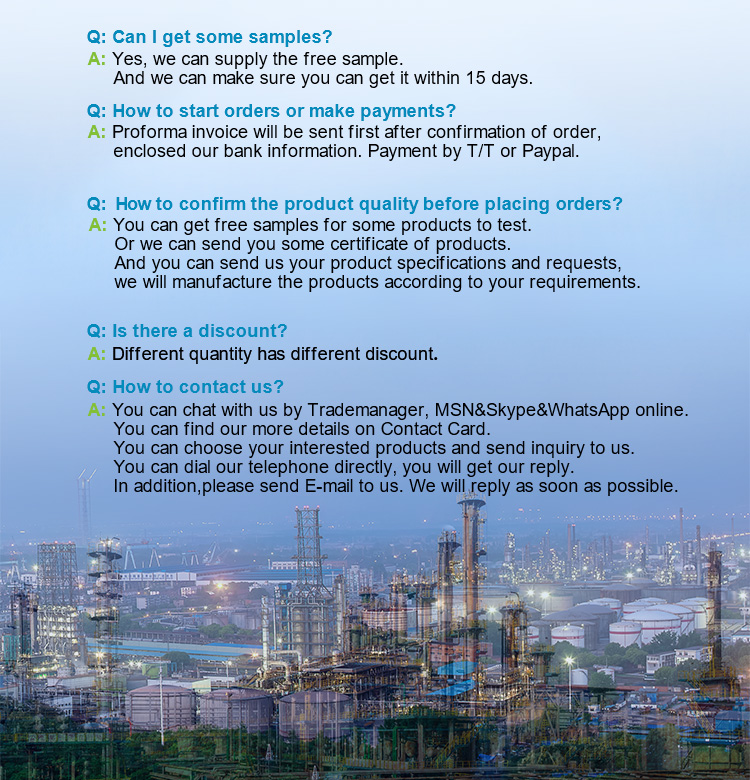 Please feel free to give your inquiry in the form below. We will reply you in 24 hours.