Tetrahydrofuran
Tetrahydrofuran
EASTCHEM

China

One week

5000MT per annum

≥99.9

109-99-9
THF (Tetrahydrofuran) is a stable compound with relatively low boiling point and excellent solvency. It is widely-used for dissolution and reaction of various substances.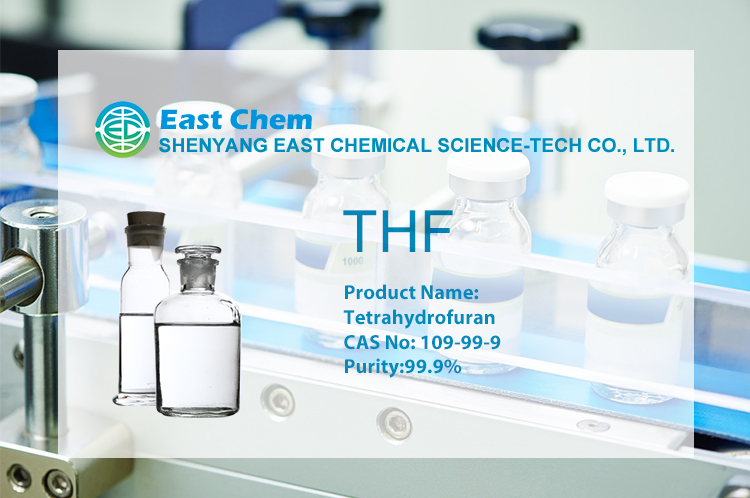 Product Name

Tetrahydrofuran


Other Name

THF


CAS No.

109-99-9

EINECS No.

203-726-8

Molecular Formula

C

4

H

8

O

Molecular Weight

72.11 g·mol

−1

Flash Point

−14 °C (7 °F)

Hydrogen Peroxide Content(ug/g)

≤30

BHT Content(ug/g)

120±30

Color APHA

≤5

Purity (%)

≥99.9

Moisture (%)

≤0.01

Appearance

Colorless and clear liquid

Storage

Store in a tightly closed container.

Store in a cool, dry place.

THF is a 5-membered-ring heterocyclic compound containing oxygen --- a cyclic ether.
It is a colourless low-viscosity liquid with a smell similar to diethyl ether and is one of the most polar ethers.
1.Used in synthesis of PTMEG.
2.Used in the manufacture of pharmaceutical and pesticide intermediates
Applications
Surface Coating
---Due to the strong solubility of vinyl chloride, even at a high degree of polymerization, THF is used as a solvent for synthetic leather coatings.
Adhesives
---Taking advantage of excellent solubility and diffusion properties, THF is used as a solvent for vinyl and epoxy adhesives.
Film Casting
---THF is used for vinyl chloride heat-shrinkable film and for desiccant.
Printing Inks
---THF is suitable for printing inks, because slightly soluble inorganic compounds can be dissolved and evaporation is quick.
Other Uses
---THF is widely used as a solvent for special resins such as photosensitive resins, because even at room temperature it can dissolve various resins, and it is miscible with water and most organic solvents.