New product thiourea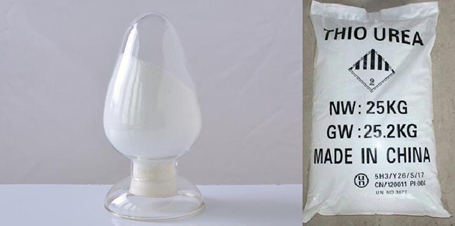 Name: Thiourea
Alias: thiourea
Chemical formula: CH4N2S
Water solubility: soluble in cold water, ethanol, slightly soluble in ether. Molecular weight 76.12
White bright crystal CAS :62-56-6 EINECS : 200-543-5
Execution standard: HG/T3266-2002
The product is mainly used in the manufacture of drugs, resins, plastic powder, gold plating, oil, rubber vulcanization accelerant, flotation agent of metal minerals and so on. Thiourea is used as chemical fertilizer.
Please feel free to give your inquiry in the form below.
We will reply you in 24 hours.