1-Methyl-2-pyrrolidinone (NMP)
1-Methyl-2-pyrrolidinone (NMP)
EASTCHEM

China

One week

5000MT per annum

≥99.9

872-50-4
NMP (N-Methyl-2-Pyrrolidone) is a polar solvent with outstanding characteristics. It has a wide range of applications because it offers very high solvency, high boiling point, low freezing point, and ease of handling.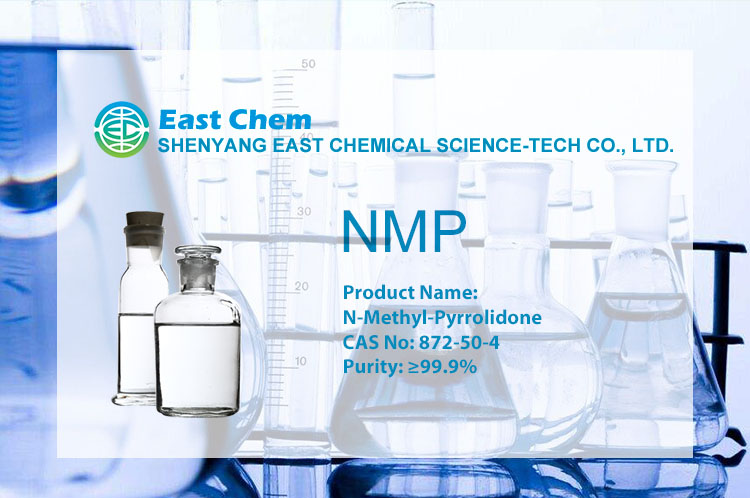 Product Name

N-Methyl-Pyrrolidone

Other Name


NMP,n-methyl-2-pyrrolidone,1-methyl-2-pyrrolidinone,n-methyl-pyrrolidone

CAS No.

872-50-4

EINECS No.

212-828-1


Molecular Formula

C5H9NO

Molecular Weight

99.13 g·mol-1

Flash Point

86°C(187 °F)

Color APHA

≤10

Purity (%)

≥99.9

Moisture (%)

≤0.03

Amines ppm

≤30

Appearance

Colorless and clear liquid

Storage

Store in a tightly closed container.

Store in a cool, dry place.

NMP is a 5-member-ring compound containing nitrogen. It has a wide range of uses due to the following excellent characteristics.
---It is highly polar and miscible with most organic solvents (alcohols, ethers, ketones, aromatic
hydrocarbons, chlorinated hydrocarbons, etc.). Organic and inorganic substances are highly
soluble in it.
---It mixes with water in all proportions.
---It has a high flash point compared to similar solvents.
---The boiling point is high, the freezing point is low, and handling is easy.
---It is chemically and thermally stable, and not corrosive.
---Biodegradable, recyclable, safe to use and suitable for a variety of formulation uses
Applications
NMP is an excellent and advanced solvent, which is widely used in petrochemical, pesticide, medicine, electronic materials and other fields.
Petrochemical processing:
NMP is used as extraction medium in several industrial processes because of its affinity for unsaturated hydrocarbons and aromatics, for example butadiene recovery, BTX extraction, lube oil purification.
Electronics:
NMP is used as a solvent for polyvinylidene fluoride and as an electrode auxiliary material for lithium ion batteries.
NMP is used as photoresist stripper, for defluxing, degreasing and cleaning.
NMP is a solvent for the production of FCCL, polyamide/polyimide wire enamels, epoxy and polyurethane coatings.
Cleaning of precision instruments and circuit boards in semiconductor industry.
Pharmaceuticals:
NMP can be used as solvent, extraction medium.

Industrial and household cleaning:
NMP is used for paint stripping, in graffiti removers, oven cleaners, in automotive and industrial cleaner formulations.
Agrochemicals:
NMP can be used as solvent during synthesis or as a formulation agent.
Waste liquid treatment
Used, dirty and waste methyl pyrrolidone can be recycled through solvent recovery machine and vacuum decompression system. Because of its high boiling point, direct recovery method cannot be adopted. Through vacuum decompression, the recovery heating temperature can be reduced, the recovery quality can be guaranteed and the recovery safety factor can be improved.
Precautions for operation
1. Use only in well ventilated places or in the open air. Do not inhale steam. Try to operate downwind.
2. Avoid contact with eyes, skin or clothes, and pay attention to wearing corresponding protective equipment.
3. Avoid leakage, overflow or spillage.
4. Avoid careless operation or dripping and prevent physical damage.

SHENYANG EAST CHEMICAL SCIENCE-TECH CO.,LTD is a company supplying fine chemical product and service,specializing in electronics and pharmaceutical industries and other chemical related industries.BDO and its derivatives, including GBL, NMP, THF; Lithium ion battery materials; Fine chemical intermediates; Hydrocarbon environment-friendly organic solvents and concrete additives (surfactants) provide differentiated products and solutions based on science and technology for electronic industry, pharmaceutical industry, construction industry, daily chemical industry, pesticide, coating, ink, pigment and other industries in the fields of integrated circuit (IC) / liquid crystal display (LCD) / lithium ion battery / insulating materials.
At present, Eastchem's business covers 150 countries around the world, employs about 60 people
SHENYANG EAST CHEMICAL SCIENCE-TECH CO.,LTD combines its global distribution with its professional and leading business positioning. The company aims to become a customer-oriented, professional and efficient material chemistry company, and build a better and sustainable future for the world through our material chemistry expertise and in-depth cooperation with customers.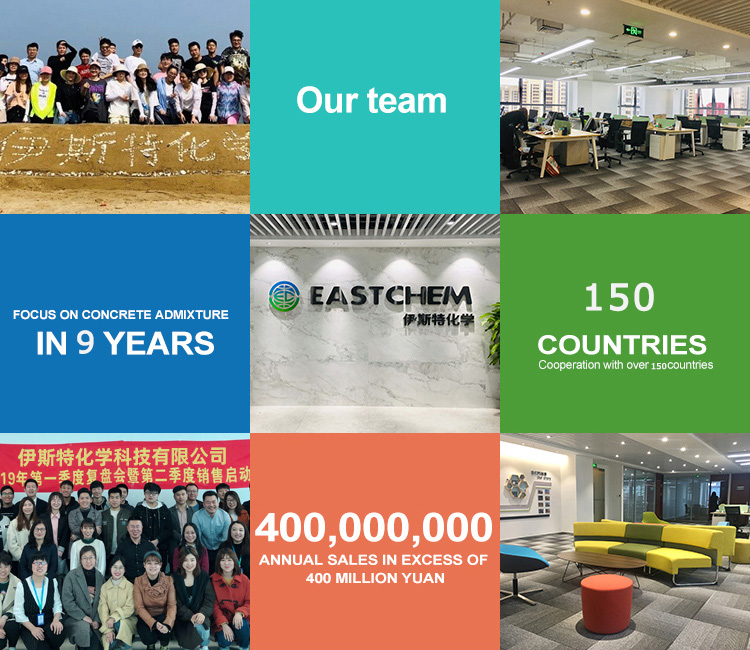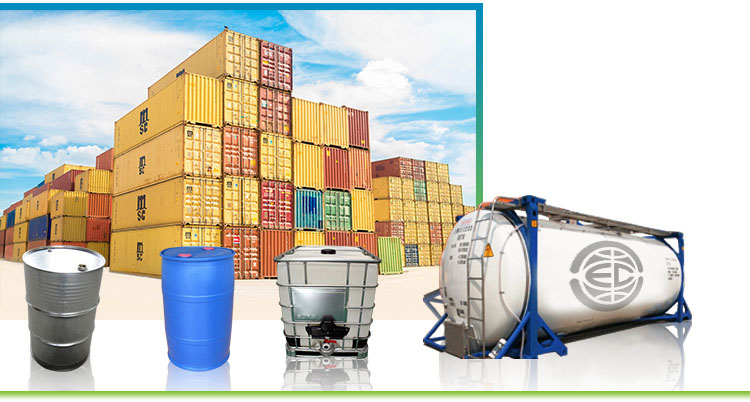 Galvanized iron drum (net weight :200 KG )
Painting iron drum (net weight :200 KG )
PE drum (net weight :200 KG )
IBC drum (net weight :1000 KG )
ISO Tank (net weight :20 MT )
All samples are packed with HDPE bottles (net weight :25 KG ,10 KG , 5 KG , 1 KG ,500 g ,250 g ,100 g )
1x20" FCL: 16Mt/ 200kg*80Drums, 1x20" ISO TANK: 20Mt.
IBC drum of 1000kg (N.W.),etc.